WARAKU's 3 Promises
1
Various discount plans are available!
Couple Discount, Student Discount, and
Group discounts are available for even more savings.
Over 500 kinds to choose from!
2
All kimonos are the same price
Popular lace kimono and
Including retro-style kimonos, any kimonos and
Same price for any yukata you choose
3
Same-day reception OK
Kimono rental set, accessories rental set and hair set are included for women!
Free baggage storage, so you don't need to bring anything.
Rates and Plans
Common to all Kimono Plans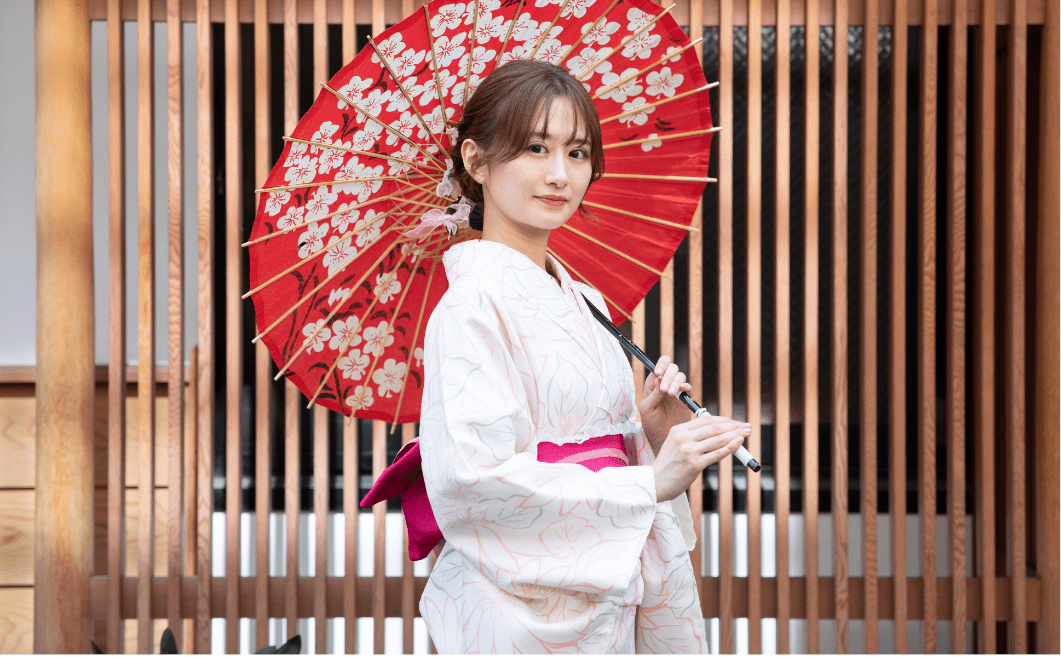 Set Contents
Kimono and Accessories Rental
dressing
Hair Set (Female)
Luggage storage
Kimono Rentals at WARAKU
Advantages

Ladies' Rental Items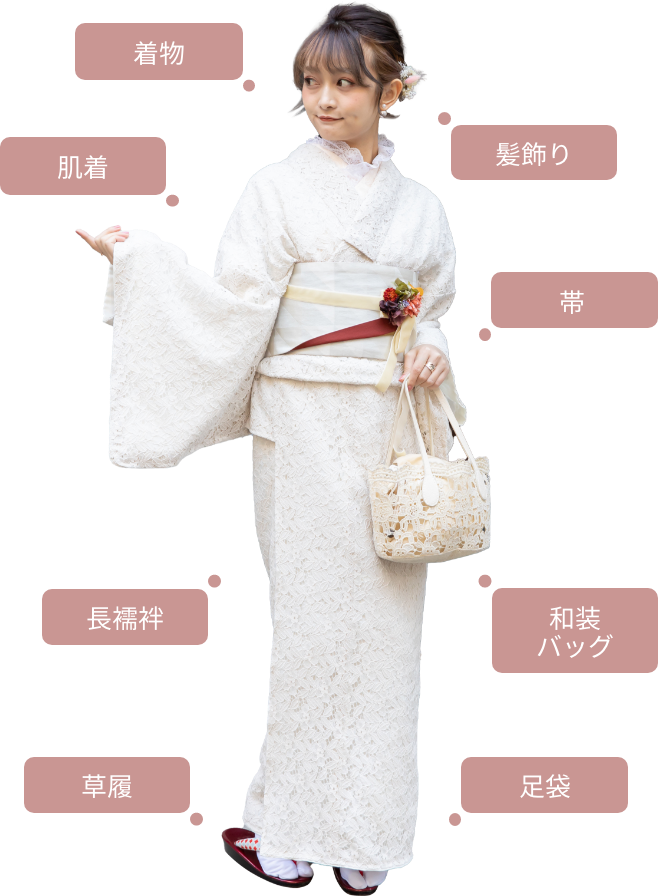 hair ornaments
More than 100 types of headdresses, floral ornaments, mizuhiki, hairpins, etc.
clothing
Lots of popular lace, retro kimonos, and large floral patterns of the royal road.
obi
You can choose from cold colors, warm colors, solid colors, lace, etc. as much as you like.
Japanese style bag
Drawstring, popular basket bag, beads and lace, and much more!
long, kimono-like garment, made of light fabric and worn under the kimono
Wide selection from plain to patterned, lace, etc.
zori (Japanese footwear sandals)
Numerous items available
tabi
Cleanliness
lingerie
Soft and comfortable material
Men's Rental Items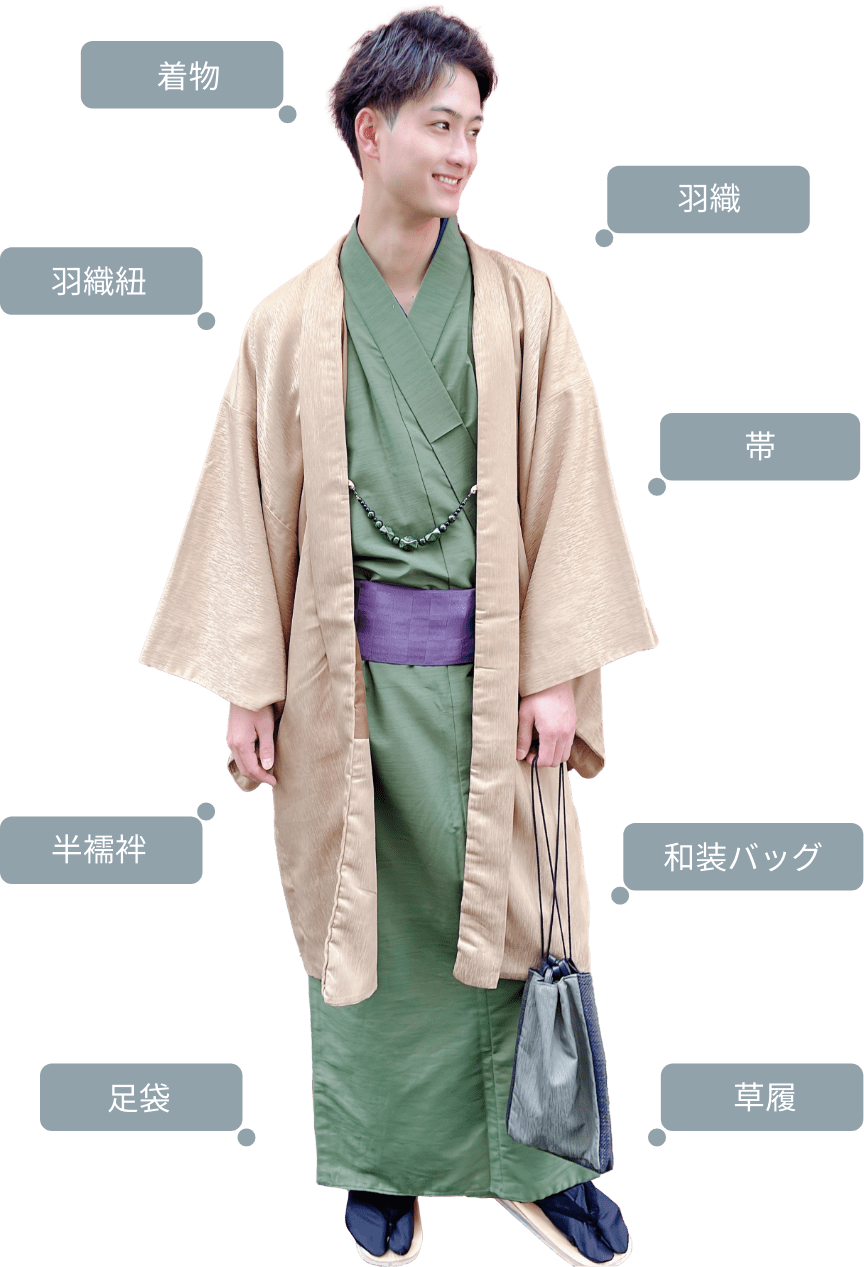 clothing
Many brand name kimonos!
haori (Japanese formal coat)
For a more chic look
string tied across the open chest of a haori
String type and stone type available
obi
Choice of over 100 different obis
undershirt
Cleanliness
Japanese style bag
Small enough to fit a wallet and cell phone
tabi
Cleanliness
zori (Japanese footwear sandals)
Large sizes available.
Kimono Rental Plan
Hakama Rental Plan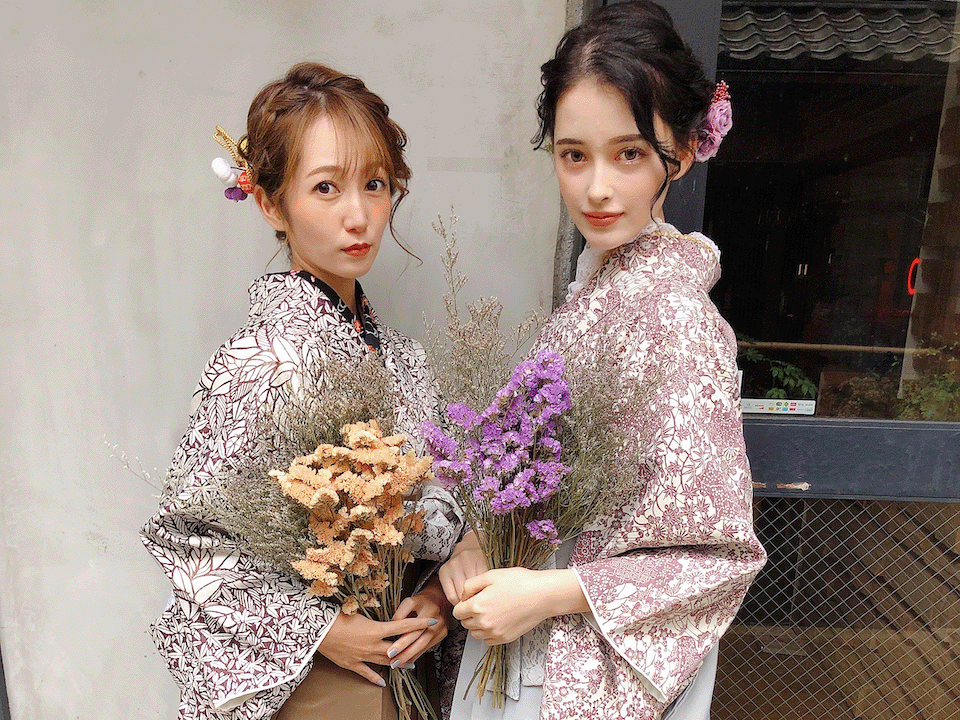 Furisode/Hakama Rental Plan
Asakusa Furisode/Hakama strolls are also recommended.
Full-fledged Furisode/Hakama rental plan available for ceremonies.
For hakama rental, you can choose a kimono to match your hakama from "komon, nishaku-sode, and furisode", and for furisode rental, we offer many popular brand-name kimonos.
It can be used for a wide range of occasions from casual to formal wear.
Hair set included, of course!
option
The fall and winter seasons are
Options such as stalls are recommended!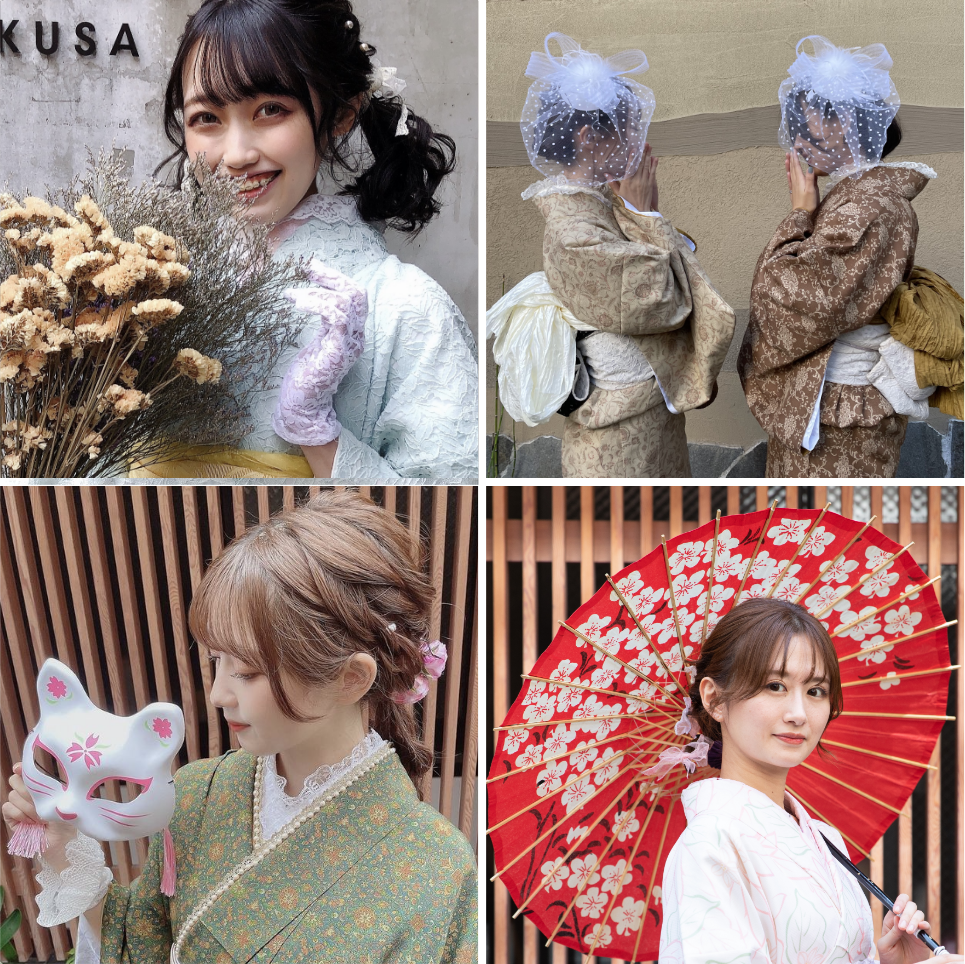 Cloaks, Stoles, Fur

500 yen
Embroidery and lace collar

500 yen
Tulle Hyougo obi *Please ask at the store

500 yen
decorative string used to hold a kimono sash in place

500 yen
lace gloves

500 yen
Japanese umbrella

500 yen
rickshaw

From 4,500 yen (30 min.)
Carry-on case storage

500 yen/unit
Next day return (2 shaku sleeves, furisode, hakama)

3,000 yen
Next day return (kimono)

1000 yen
Rental Flow
01. reservation

Reservations can be made via the web or by phone. If you would like to make a reservation on the day of your visit, we recommend that you call us in advance. Of course, you can also visit the restaurant in person. When making a reservation by phone, please let us know the desired date, time, number of people, and plan.

02. visit and reception

Our store is a 1-minute walk from Asakusa Subway Station and Asakusa Station on the Tobu Skytree Line. There is a stretch store on the first floor. Please let us know the name of the person who made the reservation when you come to the store.

03. dressing and hair setting

It takes about 15 minutes to dress and 15 to 20 minutes to set hair. In addition, there is a reception desk, changing of luggage, and putting on/taking off clothes, so please allow plenty of time for this. The average time for the entire preparation is about 1 hour. Please consider this as a rough estimate, as it will vary depending on the time needed to select kimonos and accessories.

04. departure

Finally, it's time to go sightseeing in Asakusa and Tokyo. Asakusa is full of delicious gourmet spots and sightseeing spots. Please rent a kimono in Asakusa and make a pleasant memory.

05. return and return of kimono

Please return your kimono after you have enjoyed sightseeing in Asakusa and Tokyo. If you want to enjoy longer, we also offer next day return, so please consult us.
WARAKU Asakusa Branch
Access
One minute walk from Asakusa station!
The store has excellent access to tourist attractions.
Asakusa Kimono Rental Waraku
〒111-0032
2F Petit K Building, 1-33-10 Asakusa, Taito-ku, Tokyo

Business hours: 9:30-18:00 (last admission at 16:00)