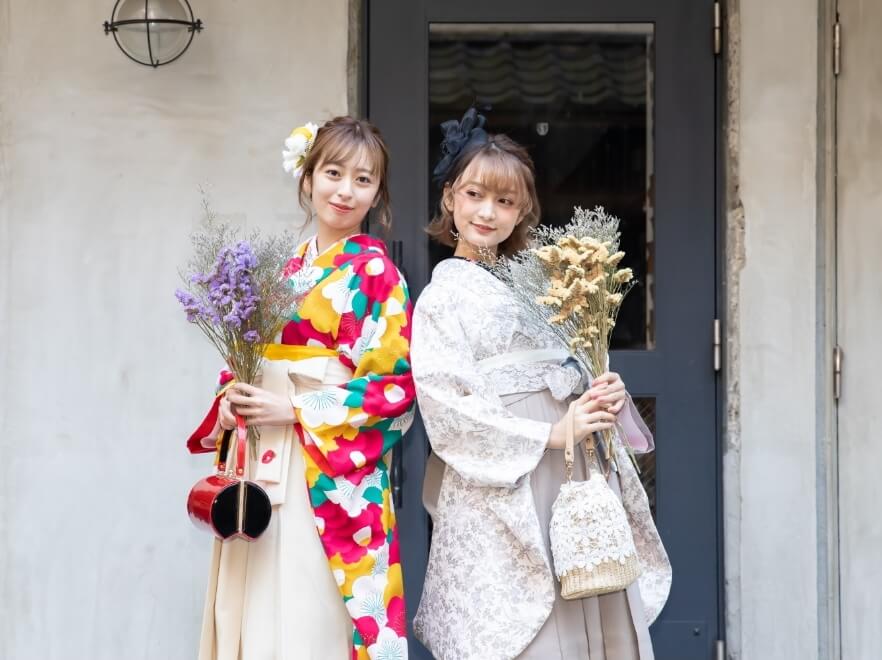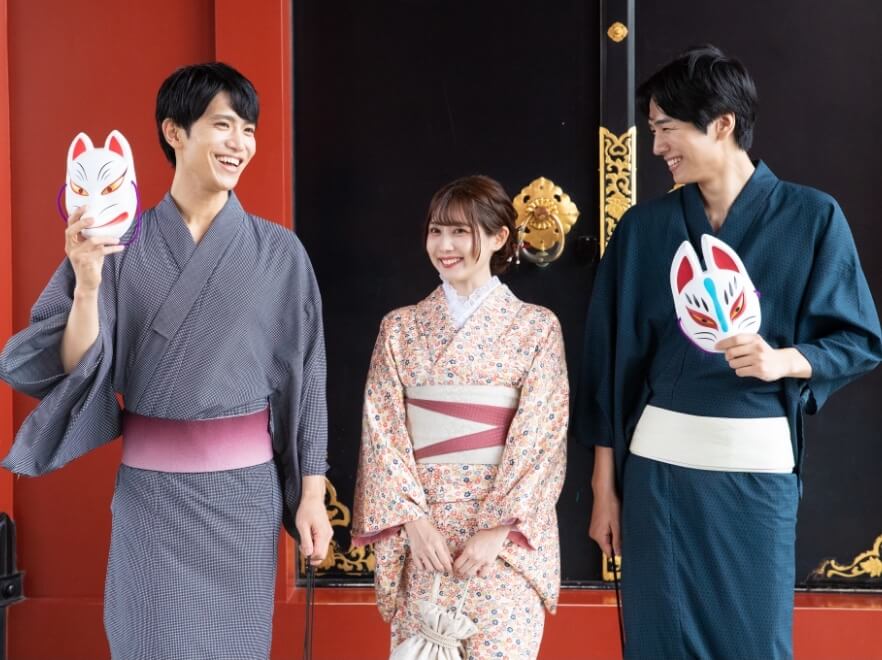 1. Reservation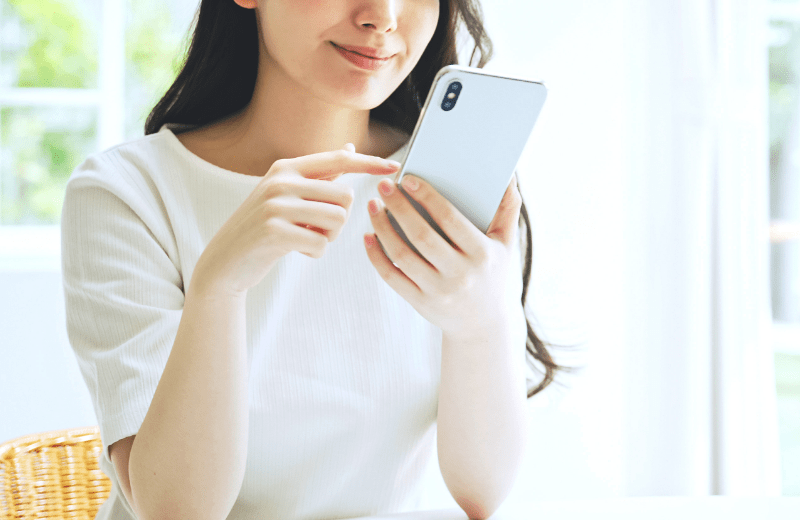 Web reservations available online 24 hours a day
After selecting your desired dates, please choose a plan and options, then fill in the required information and click the "Make Reservation" button. A reservation confirmation e-mail will be sent to your e-mail address, so please be sure to check it.
Advantages of Web Reservations
Our web reservations can be made up to one hour in advance, allowing for same-day reservations on short notice!
You can check availability in real time.
Cancellations and changes can be made online.
precautions
Please note that no cancellation fee will be charged (on the web) until the day before the reserved date, but a cancellation fee will be charged for same-day cancellations.
The time required from arrival to departure is about 45 minutes to 1 hour and 20 minutes (depending on traffic) Please allow plenty of time.
We do not offer pre-arrangement or lay-back of kimono except for "Hakama rental for graduation ceremony" and "Furisode rental for coming-of-age ceremony".
2. Visit the store / Reception

When you arrive at the store, please tell the staff the "name of the person who made the reservation". Once you have filled out the receptionist's form, your registration is complete. You will receive a numbered "baggage bag" to store your clothes and luggage.
precautions
Please arrive on time for your appointment; there is no need to let us know if you will be late by 5 minutes or so, but if you will be more than 10 minutes late, please let us know.
If you are making a reservation for more than one person, such as a group, please come to the restaurant with all members present.
Payment is by cash only.
Be sure to take a picture of your baggage bag so that you do not forget your baggage bag number.
3. Kimono / Accessory Selection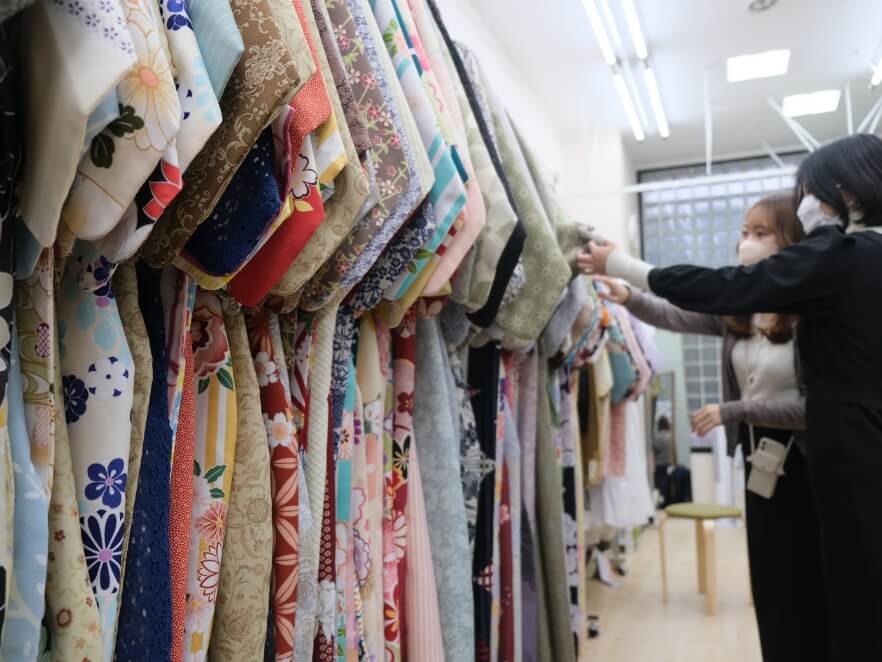 At Kimono Rental WARAKU, all prices are the same no matter which kimono or yukata you choose. Please choose the one you like without worrying about the price. We have a wide variety of kimonos from standard retro kimonos to cute girly kimonos. There are more than 100 different types of obis to match, so the range of coordination is endless. Enjoy renting stylish and cute kimonos that keep up with the latest trends.
Features of our Kimono Rentals
Includes lace and antique kimonos, same price no matter which one you choose
New patterns arrive every season, so there is an abundance of seasonal designs that keep up with trends.
A full lineup of cute and fashionable accessories that are not bound by the confines of kimono!
Dressing / Hair Set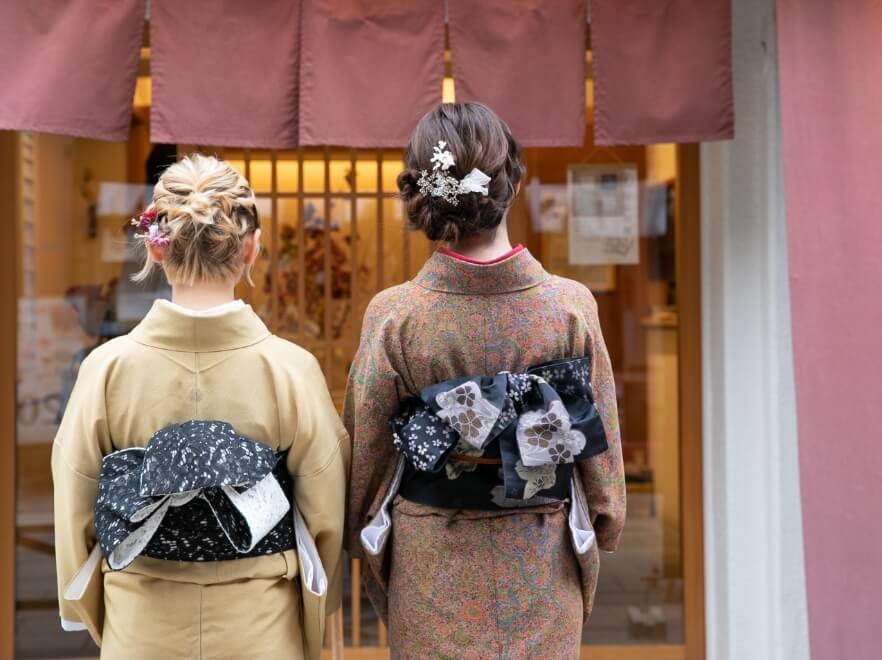 Our kimono stylists will dress you quickly and beautifully according to your needs, whether you are here for sightseeing, to dress you for walking around town, or for a ceremony, to dress you in a beautiful and carefree manner. We provide all the tools for dressing, so you do not need to bring anything with you. Our hair stylists will prepare your hair set according to the length and quality of your hair to match your kimono. We have many experienced professionals with various backgrounds, including staff with national kimono dressing qualifications and staff with many years of experience in hair and makeup for entertainment productions.
At our store
Everything you need is provided, so you don't need to bring anything!
Experienced professional kimono stylists and hair stylists on staff
Friendly and courteous customer service: We talk to our customers to make them feel comfortable.
Bag / Sandals Selection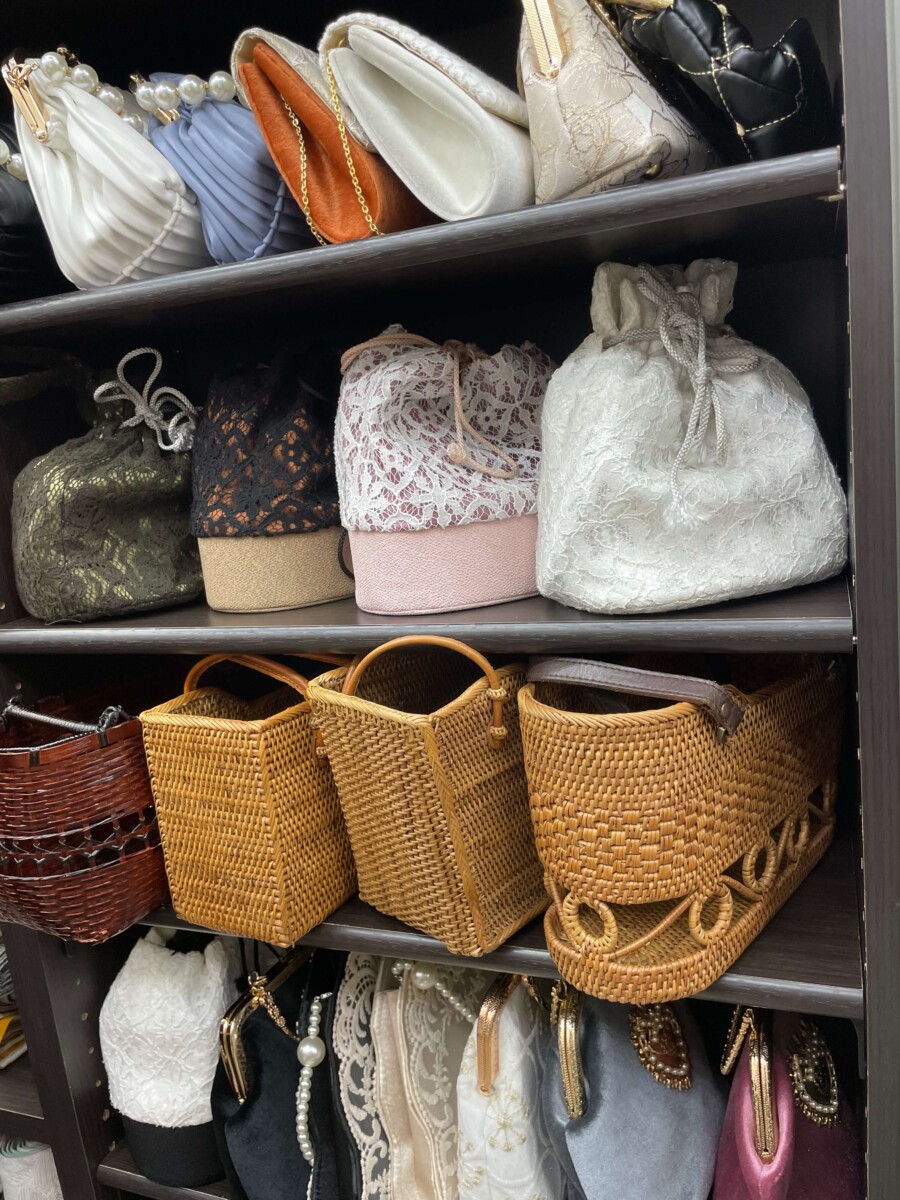 Choose either zori for kimono or geta for yukata, depending on the season and weather. Bags can be selected from a small purse bag to a basket bag that can hold even a large purse. Some bags are optional (+550 yen), such as a trendy girly bag or a feminine pearl bag.
6. Payment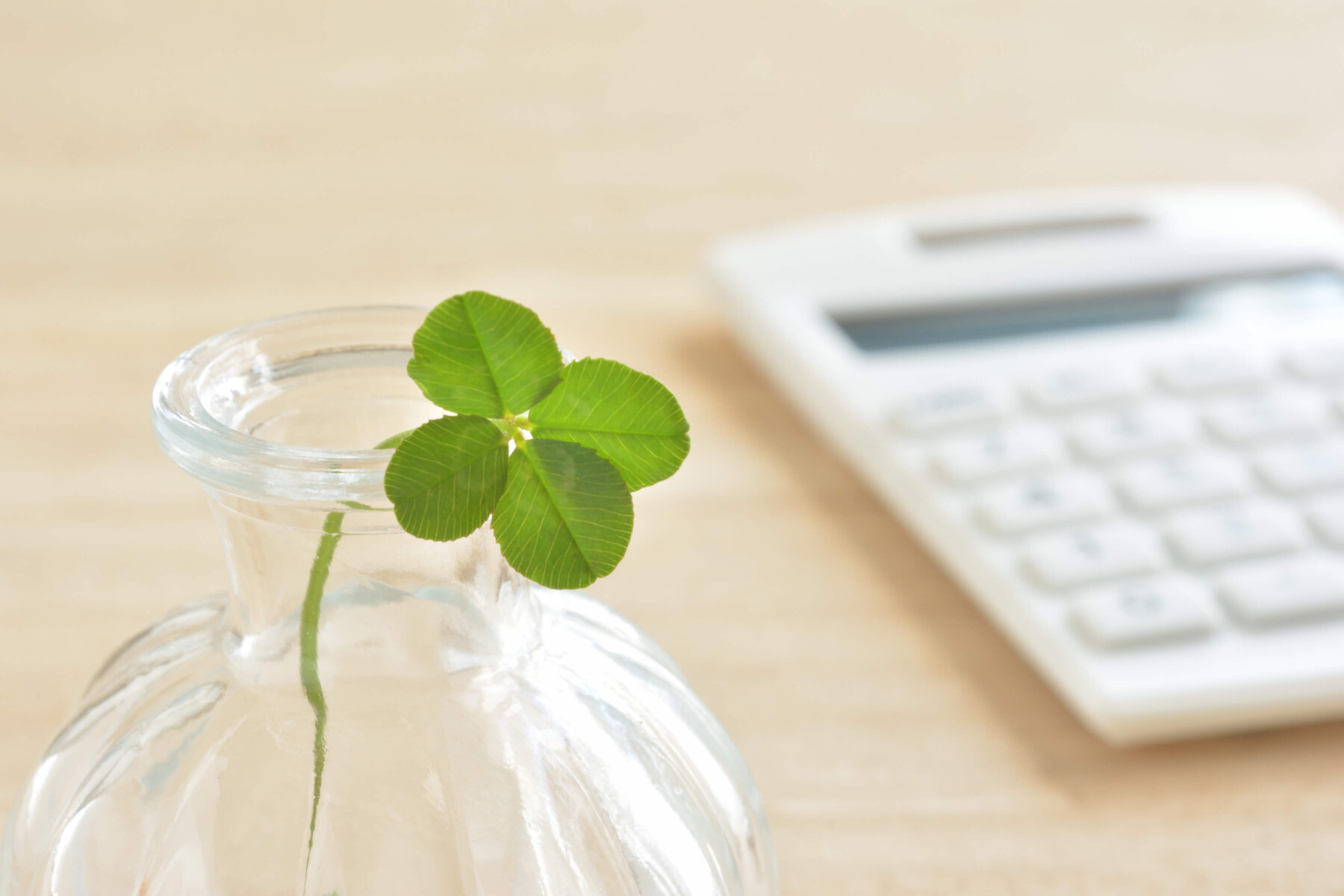 After dressing and hair-set, you will pay the bill before departure. After paying, you will be asked to leave your baggage bag.
*Carry-on cases and baby strollers can be checked in for 550 yen.
Departure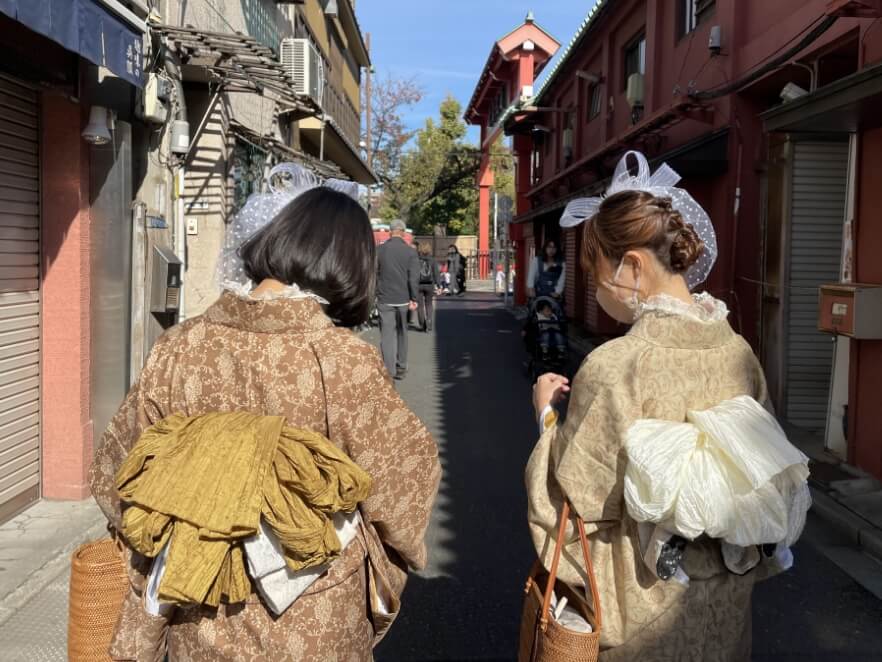 Please go sightseeing.
You can go wherever you want until the last return time.
Our restaurant is located near a train station and close to major tourist areas.
8. Return of Kimono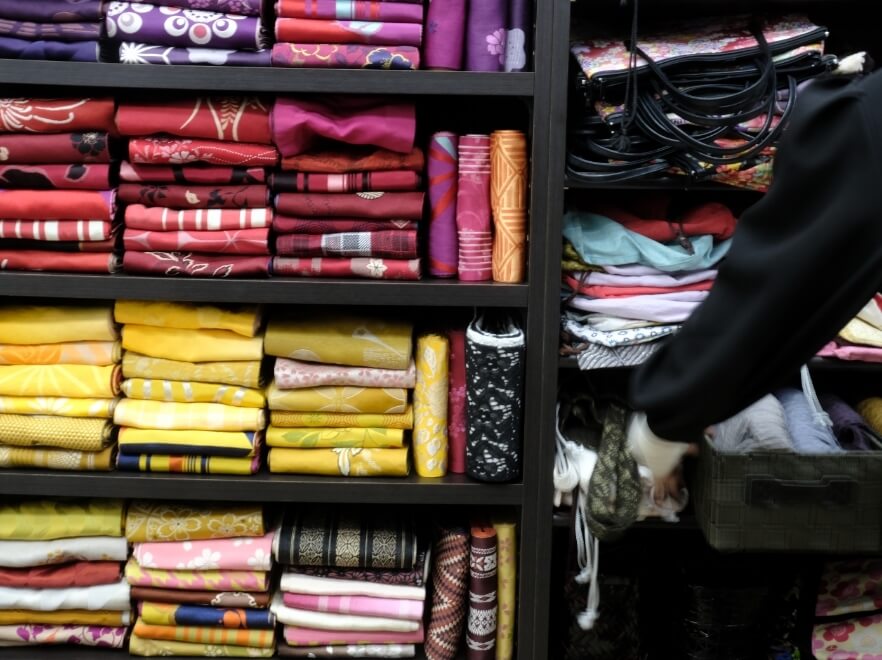 Please return to the store by the final return time.
Please give us your baggage number and our staff will give you a baggage bag. Once you have changed into your clothes in the changing room, you may leave.
Please make sure you do not forget anything.
precautions
Be sure to take a picture of your baggage bag so that you do not forget your baggage bag number.
If you wish to return your equipment the next day, please use the Next Day Return option.
We do not accept returns by mail.
Next Day Return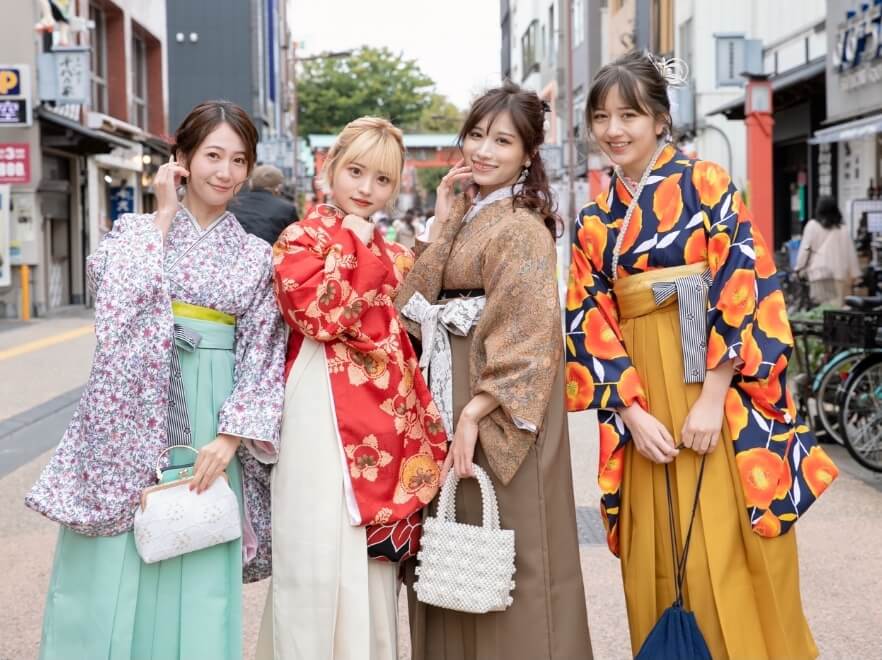 Next-day kimono return option ¥1,100
Next day return option for Furisode/Hakama ¥3,300
Please return the equipment directly to the store by 12:00 p.m. on the day following the day of use.
We do not accept returns by mail. If you wish to use the next day return option, please be sure to bring your ID. We do not accept IDs.